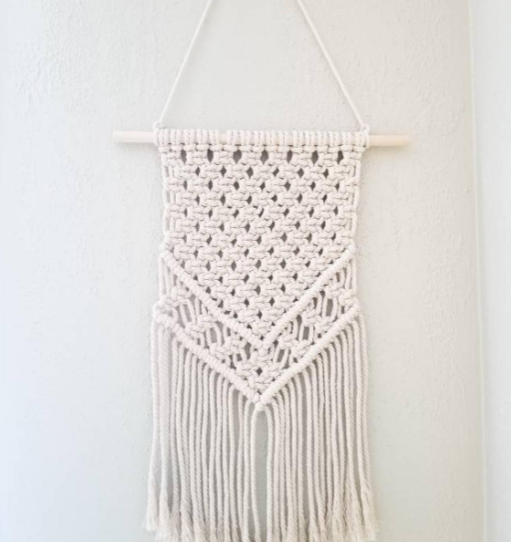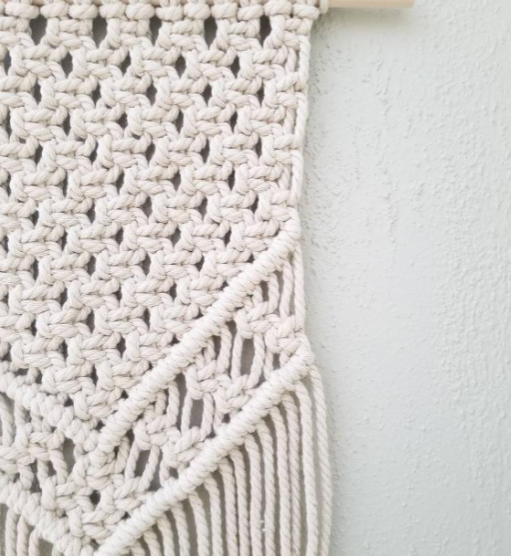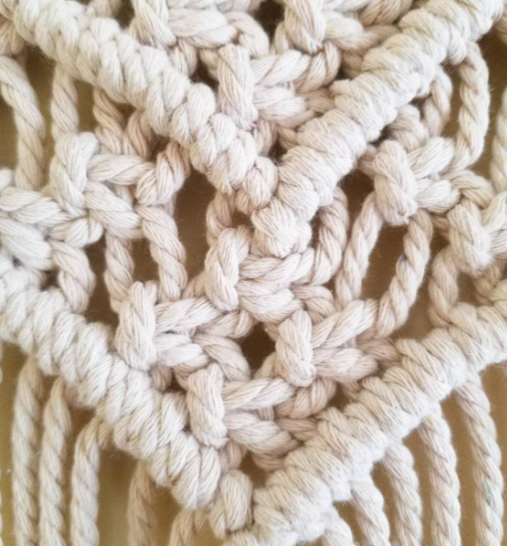 Small Macrame Wall Hanging
This macrame wall hanging will add interest and coziness to your home wall decor! Add a natural touch to your home office or hang it in your entryway to add boho feels to your home right away. Use it with other wall art to mix and match sizes and create a statement wall in your living room.
Made with natural cotton rope
Width: 18 inches
Height: 12 inches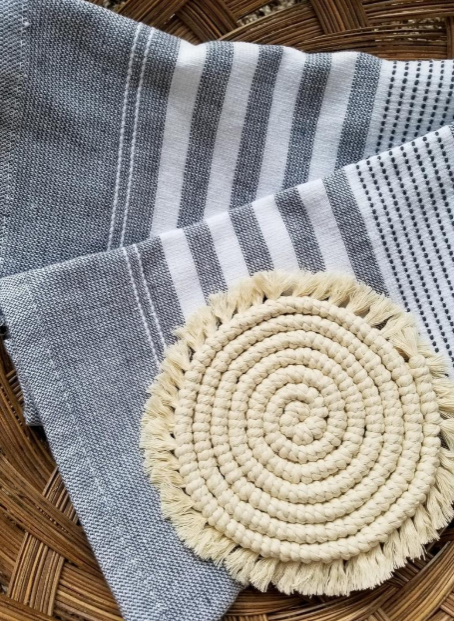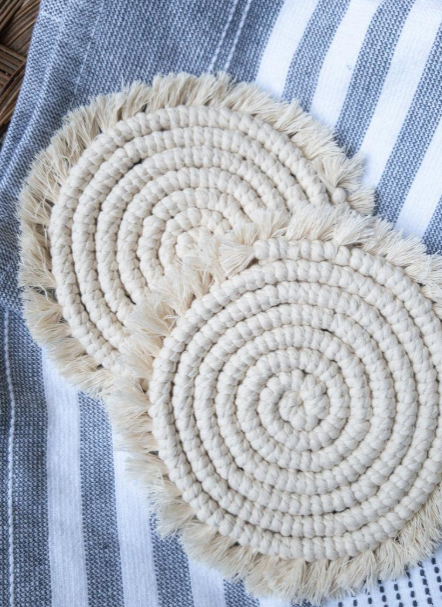 Macrame Coasters
These macrame coasters will add that natural, cozy feel to any coffee table, side table, or dining setting! The tassel edges are a fun detail without any shedding and are short enough not to tangle. The sturdy cotton rope will protect your surfaces from water stains and scratches.
Diameter: 5.5" / 14cm
100% cotton rope
Color: Beige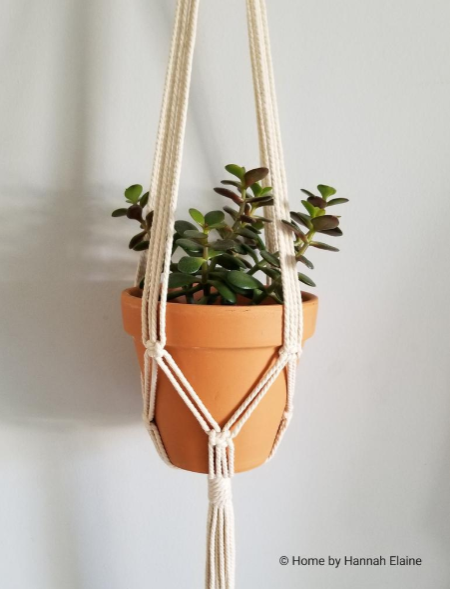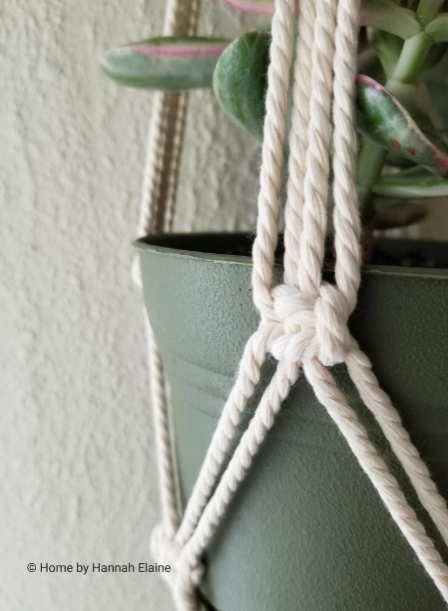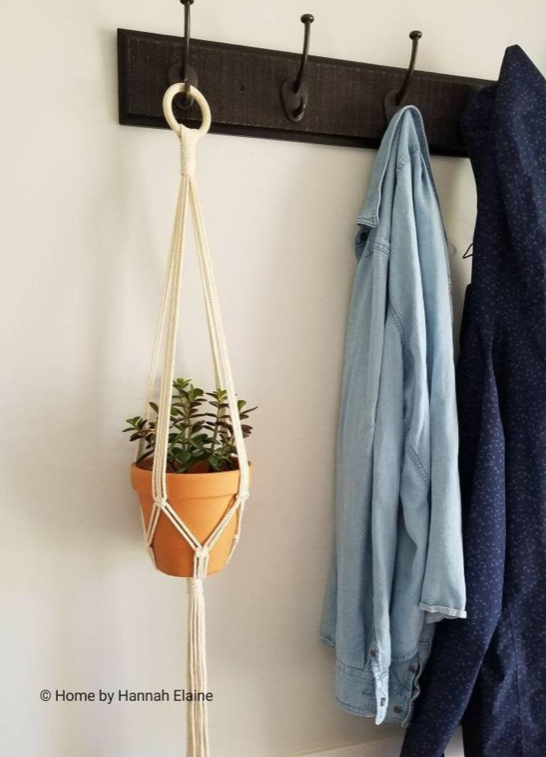 Macrame Plant Holder
This simple plant hanger is such a thoughtful, unique gift for any plant lover (or yourself)! It will add life and natural beauty into your home. It is the perfect addition for a minimalist boho feel. It makes it easy to hang your own potted plant, as it expands or contracts to the pot's size.
Length: 3' 5"
Tassel length: 14"
Color: Beige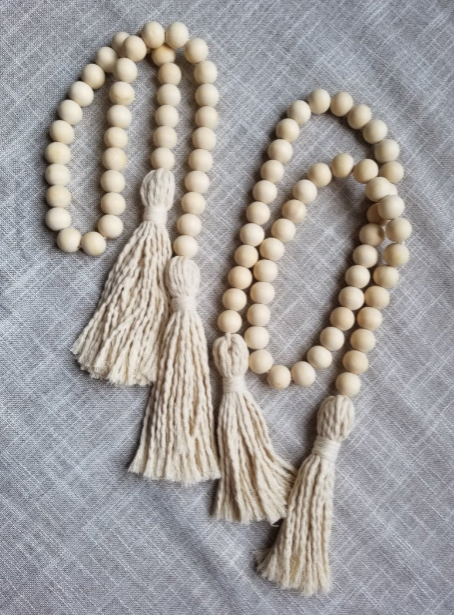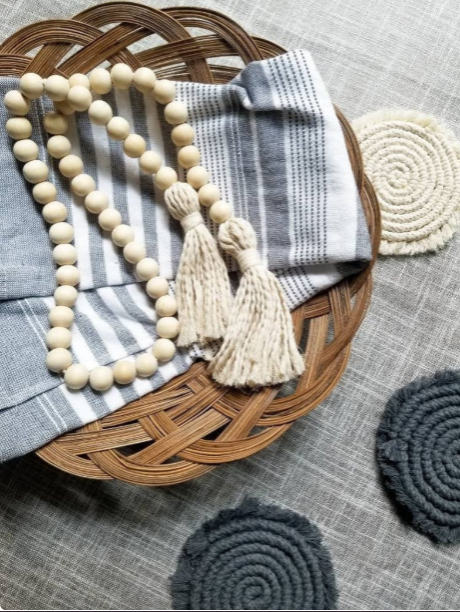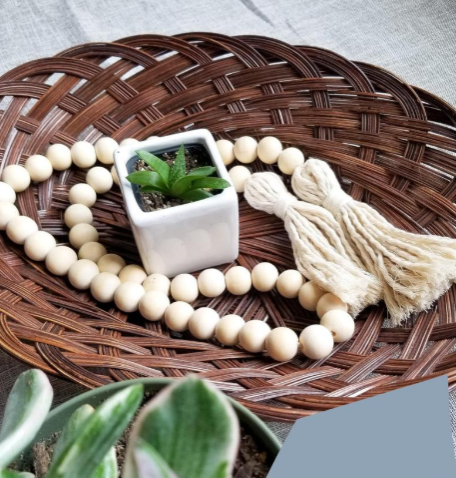 Beaded Tassel
This wooden bead tassel garland adds a lovely cozy touch to your home! Arrange the garland on your mantle or in a basket on your table. You can even tie them around curtains as tie backs! (Hooks are available to include in your purchase)
Garland
Tassels
Beige
Natural Wood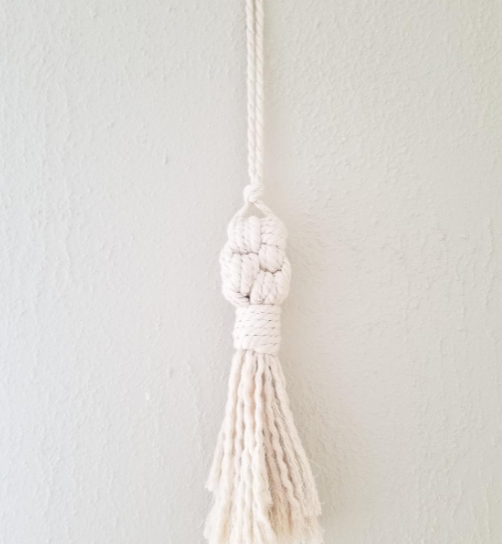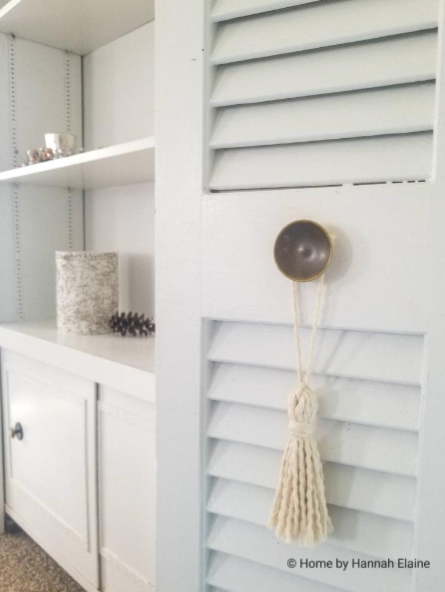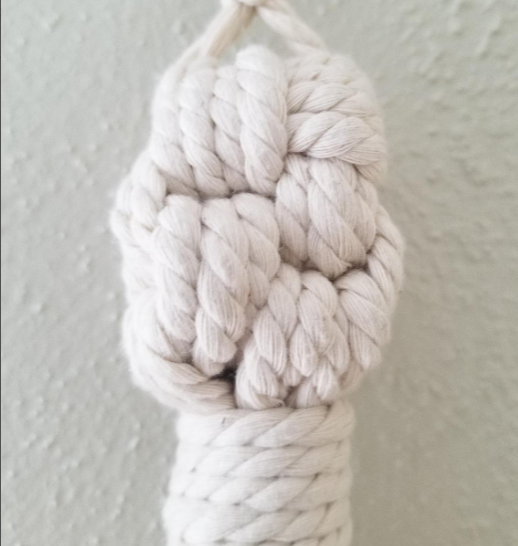 Tassel Accessories
These two door hanging tassels are a great accessory to your home! Add a natural touch to your door knob or curtain tie back. Use it to decorate floral bouquets. Hang it with other wall art to mix and match sizes and create a statement wall.
10" long

Tassle alone: 5"
Thread alone: 5"

1.5" wide
Natural Beige